The tremolo is a very sensitive tool that in order to use properly you have to make sure it is fixed to the bridge. Fixed or rotating, it must not wabble because it might produce unwanted sounds. This problem results after years of use or after you fit the tremolo unproperly in its place.


---
There are several ways you can solve this:
1.
You can fill the hole with cotton
2.
You can roll toilet paper or PTFE tape ( Plumbers tape, teflon tape ) on the screw of the tremolo
3.
You can replace the tremolo
4.
You can install a tremolo arm tention spring
5.
You can get rid of the standard tremolo and install a U shaped one like the Ibanez 2LE2-1UB
6.
Install a Bigsby, a Floyd Rose or a staytrem
Powered by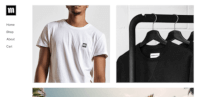 Create your own unique website with customizable templates.