The EQ Bass app is
a free Android app for setting the volumes of each of the provided frequencies
. The app is
an exact copy of the Bass Booster 2017
but has a different skin. The major thing that you can observe and see to be different from the other app, is that it has a music visualizer. It also has:
a transparent background
, which is useful if you want to see which song you are adjusting, as well as to see the time and notifications provided by your phone or by your tablet. The rest of the functions from the background do not really work. What is most likely is that the app captures a picture of your screen before you actually use the app and sets it as a background for itself. The app
can be switched on and off
from the notifications menu, which you would be able to access if you have
Android 6.0
or up. The EQ Bass is a free Android app which you can use to vary songs of your own and see how they sound, as well as use the app to adjust other people's songs to go good with your headphones.
---
Powered by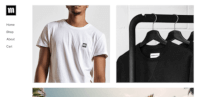 Create your own unique website with customizable templates.