The Audio Analizer app is a free Android
app for tracking your songs
. This app has a
chart that displays the loudness of the sound in dB as a function of the frequency in Hz
. There is a
button for starting and stopping the recording
and
an indicator for signal
(
weak
,
normal and overload
). What I found really useful about this app is that it is
comparable to the human ear
. When on a stage you
can detect if the speakers are too loud and can damage your hearing and if you go in the crowd
(where the crowd
will
be actually) you can see how loud they can hear the music. Based on these two meawurements you can decide how much to turn up the volume knobs and to
calibrate all the instruments on stage
to be heard well from all the points in the crowd. You can set the app to keep screen on, to generate and display certain frequencies,
to show either the spectrum bands only or the full spectrum
,
set the spectrum dynamic range
,
set the output channel
,
to set the output attenuator
,
set the FFT size
,
set the frequency scale
,
set normalization
, s
et output pulse duration
,
set delay time
and
digital source
. The Audio Analizer app is a really well made app that could even help with tuning an instrument, but you should use it for other things, for the better.
---
Powered by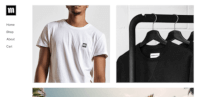 Create your own unique website with customizable templates.